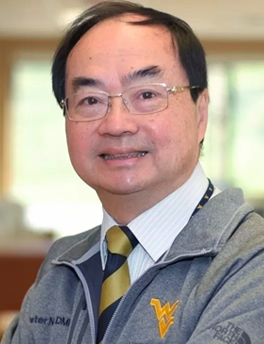 Dr. Peter Ngan
D.M.D.
Branson-Maddrell Endowed Professor
Chair, West Virginia University Dept of Orthodontics, West Virginia, USA
Honorary Senior Lecturer: University of Hong Kong
Guest Professorship: Wuhan University School of Stomatology
Dr. Peter Ngan has been installed as the inaugural Branson-Maddrell Endowed Professor in Orthodontics. He joined the WVU SOD faculty in 1994, received his D.D.S. from the Harvard University School of Dental Medicine and certificates in orthodontics, pediatric dentistry and hospital dentistry from the University of Pennsylvania School of Dental Medicine/Children's Hospital of Philadelphia. Dr. Ngan is a Fellow of the American College of Dentists, the International College of Dentists and the Pierre Fauchard Academy. He is also a member of the Angle East (Eastern Component of the Edward H. Angle Society), the International Association for Dental Research, the American Dental Association, the American Association of Orthodontists, the American Dental Education Association, the American Academy of Pediatric Dentistry and the American Association for Dental Research. He has published more than 150 original research and clinical papers in refereed journals and 170 abstracts, including contributions to several monographs and textbooks. He focuses on the early treatment of dental and skeletal malocclusions, and his research interest includes growth and development, biology of tooth movement, dentofacial orthopedics, orthodontic appliance therapy, oral implantology, orthodontic bonding systems and adult interdisciplinary treatment.